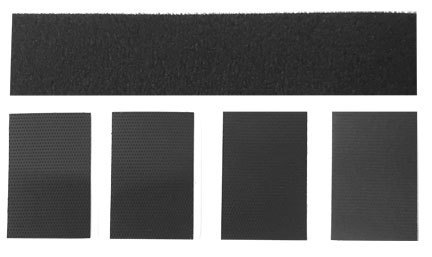 Hook & Loop Replacement Kit
SKU H&LKitseparate
Product Details
The Hook & Loop Replacement Kit includes 4 adhesive Hook pieces and 1 adhesive Loop band.
US shipping included.
For replacement or addition of new Hook Pieces and/or Hybrid Loop Band.
Perfect for those who want to use their PadHat on more than one iPad, iPad mini or NVIDEA Shield.
Save this product for later
Most major credit cards accepted.
Sign in not required for purchases
US and International Orders